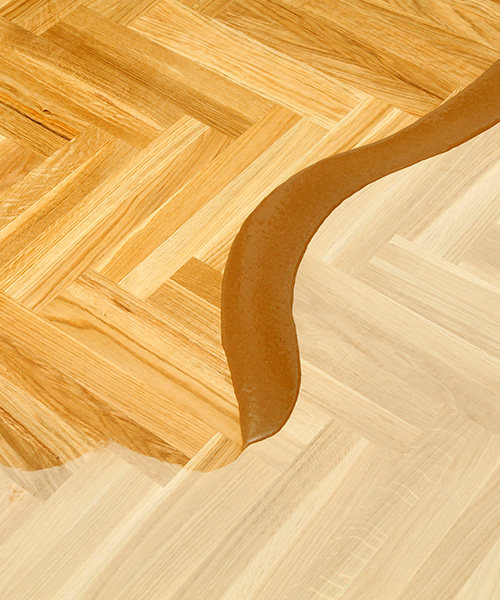 See gallery
Over the years, many hardwood floors develop small splits or cracks in the surface of the wood. Another common hardwood floor issue is the development of gaps between planks. If your floor is suffering from large cracks, however, you might want to think about refinishing the floor.
Thanks to latest techniques including dustless sanding as well as top-of-the-line floor products including Duraseal© QuickCoat, Duraseal© wood patches/fillers and Bona© floor care products, our professionals will help your floor to get its splendor back.
Simply resanding your wood floors can change the color and sheen and bring out the natural beauty of the wood you probably haven't noticed in a while. Satin and gloss sheens tend to reflect more and look like a plastic cover over the wood, so you don't notice the grain and color of the wood as much. On the opposite end of the finish spectrum, if your finish has worn off and dirt is now embedded in the grain of your wood, you're likely not seeing anything but a dull gray tone. Sanding out that dirt and restoring your floors will completely change the look of your home.
Sanding
Dust-less - we use HP Bona vacuum with our sanders to eliminate approximately 80% of dust.
Dust-free - eliminates 100% of dust.
Finishing / Refinishing
Water based finish
Oil based finish
Acid cured finish
Wax
Tung oil
For questions, to request an estimate, or to learn more about our flooring services, contact our office.
Red Oak Hardwood Floor is your choice for wood floor excellence!
Contact Us